Best Business Phone Systems for 2023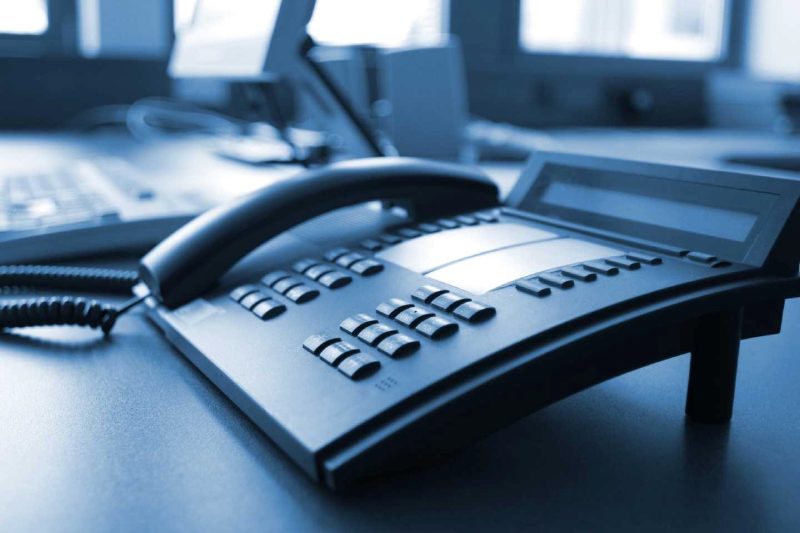 Is your small business still using phone lines to transmit its communications with employees and clients? Now is the time to upgrade your business phone systems to the 21st century to keep up with the fast-paced demands of your marketplace.
Business phone systems have significantly improved over the last few decades because they now depend on broadband internet connections rather than traditional phone lines. This business phone service technology is called VoIP or Voice over Internet Protocol.
VoIP lets you transmit your voice over an internet connection and communicate with anyone worldwide. It is a revolutionary technology for small business owners because it can expand your communication capabilities without paying long-distance fees. All you need to do is choose the right business phone service provider that offers small business phone systems to companies like yours.
What Are the Best Small Business Phone Systems in 2023?
Finding a good business phone service provider can be challenging because many provider listings are on the internet. But you can distinguish the best small business phone systems by looking to see if they come with the following features:
Video conferencing
IVRs
Call routing and scheduling
Unlimited extensions
Text messaging
Auto call management
Free trial period
User-friendly interface
Customizable automation features
Fast technical support
Below are the top five business phone systems for small businesses in 2023:
GoToConnect
GoToConnect is an excellent business phone system with high-tech features to help business owners communicate with staff and customers in the new era. It is a cloud-based platform with video conferencing, voice communications, and team chat messaging.
The most popular GoToConnect feature is its Dial Plan Editor, which allows users to create call flow strategies and call routing actions quickly and easily. The drag-and-drop interface of the Dial Plan Editor simplifies these actions for beginners and experts.
RingCentral
RingCentral is a fantastic business phone service provider for streamlining workflows, enhancing company productivity, and establishing a more positive customer service experience. It comes with all the advanced features you would expect from a modern business phone system, such as video conferencing, voice calls, and text messaging.
Furthermore, it is a customizable platform with live analytical tools and reporting capabilities, such as real-time alerts for underperforming workers. Yes, this business phone system can monitor your team's communications and performance in real time and alert you if they fall below your set performance standards.
Nextiva
Nextiva offers premium VoIP business phone system features like live chat, video conferencing, faxing, text messaging, and other team communication tools. But it is best known as a comprehensive cloud-based communications platform with special customer relationship management tools for enhanced customer service operations and sales executions.
Think of Nextiva as more than a standard business phone system. It is a powerful communication system that can do video calls, voice calls, text messaging, file sharing, and much more.
8×8
8×8 is another excellent cloud-based business phone system with unlimited local and international voice calls to up to 48 countries worldwide. You can also perform video conference meetings, team chat, text messaging, call forwarding, and more.
Perhaps the most notable feature of 8×8 is the post-call survey tool. It is a handy tool for a business that wants to send a survey to a customer after they get off the phone with one of your company's agents. Surveys collect feedback from customers and give you an indication of the things you can do to improve your company's customer service in the future.
Joon
Joon is one of the top business phone service providers in the United States. It offers many handy tools for conducting professional business phone communications in the 21st century. These tools and features include an original cloud-based VoIP softphone app, call routing, call recording, call rating, automated call queuing, no long-distance charges, call screening, and team voice chat.
Joon is a professional and reliable business phone system for any small business. Make it your company's primary business phone service provider, and watch its productivity increase quickly.