Belén Gallardo Proves That Stretch Marks Are Nothing To Hide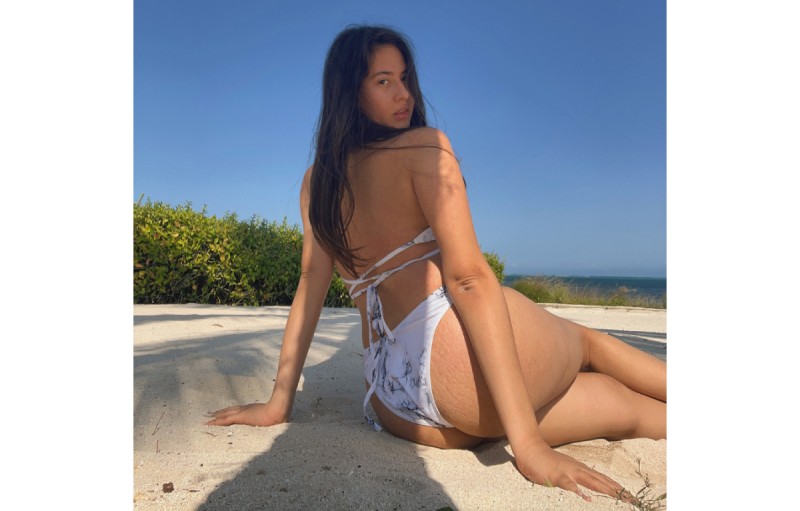 In the world of Instagram imperfection does not seem to exist, we are bombarded with altered images of bodies of models or celebrities who seek perfection.
Despite this, the fact is that today there are more celebrities who embrace and take pride in their body and they encouraged to show and accept their bodies, with cellulite, stretch marks or scars. There is still
social pressure about beauty standards. But this is not the case of the Paraguayan-Italian influencer and model of the cover of the American Surreal Mag magazine, María Belén Gallardo.
In her most recent post on her Instagram profile with 100k. The Paraguayan-Italian model has shown that when it comes to women's bodies, the real thing is beautiful. Even though her photos are mostly in bikinis, lingerie and on stunning beaches, beauty selfies and plenty of style inspirations. In the photo you can see her enjoying the beach in Zanzibar and you can also see how the model, journalist and also actress shows off her stretch marks in a bikini from behind. The photo has the caption:
«Where I belong»
Although the reactions of hers fans were immediate, where the majority left positive comments.
Times have change, nobody is perfect and this shows that it is important to accept ourselves as we are. Although it is not new that a person has stretch marks, it is inspiring that models and actresses who are references for many people can look beautiful by accepting their body and teaching the rest of the world that nobody is perfect and that every body is beautiful.
Times have changed, and many celebrities are now leading the body positive movement and embrace cellulite, stretch marks, and other so called- flaws.
Celebrities who show themselves naturally like Selena Gomez, Demi Lovato, Camila Cabello, Ashley Graham and among Victoria's Secret models like Sara Sampaio, Lais Ribeiro, Kelsey Merritt and Lorena Duran famous for her fight against stereotypes and for being proud of her stretch marks.