Ayush Sabat assisted in the production of chartbuster song "Good on You" by International stars Krewella & Nucleya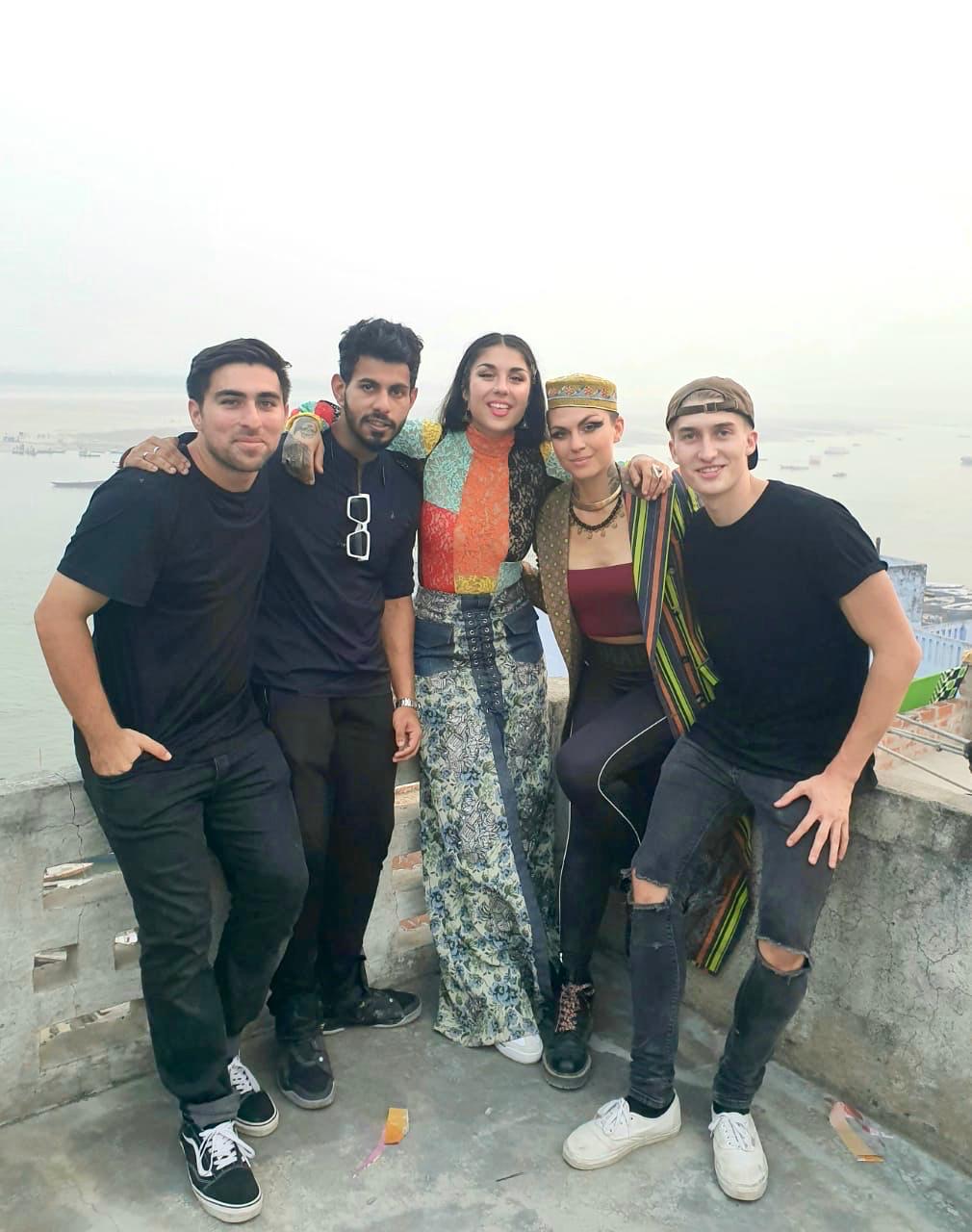 New song of leading singers , performers and music producers Krewella in collaboration with Nucleya "Good on you" is topping the charts everywhere in India and abroad and it is already a super hit song in just ten days. The song's editing was done by Karl and it was directed by Daniel Malikyar.
Krewella and Nucleya , as we all know are famous music producers and recently they made a song in India called "Good on you". Both Yasmine and Jahan were seen riding horses, dancing on small boat , on rooftops wearing Indian attire , moving around alleyways and depicting Indian rich culture . Every aspect was shown in the song by the director and the producers. The song is very catchy with Indian touch making it visually fantastic.
The song was filmed in Varanasi in the month of November. Yasmine and Jahan have sung this song beautifully. Song production was done by very talented young Ayush Sabat who is a well known personality now and famous in B-town too for his creative projects.
Ayush Sabat coordinated with Karl and Daniel, who is a creative director for Marshmello music and official Fujifilm X-photographer .
According to the crew , it was not easy to shoot the song .Both Yasmine and Jahan got good help from Ayush Sabat. Ayush was there with the song crew all the time and helped Yasmine and Jahan in entire song. Whether it was regarding riding a horse , coordinating or other difficult shots Ayush Sabat and team were up there to make this song a perfect song visually .They have done an excellent job and song is looking impressive with more than 700k views on YouTube in 12 days time.
Ayush Sabat has once again shown his talent with this chartbuster song. In the past also, he has done some fabulous work, and with this song, he has again proved his skills. It is great to see young talent like Ayush Sabat making India proud by participating in such big projects.