As an honorary member of the Royal Navy, Daniel Craig is a real-life James Bond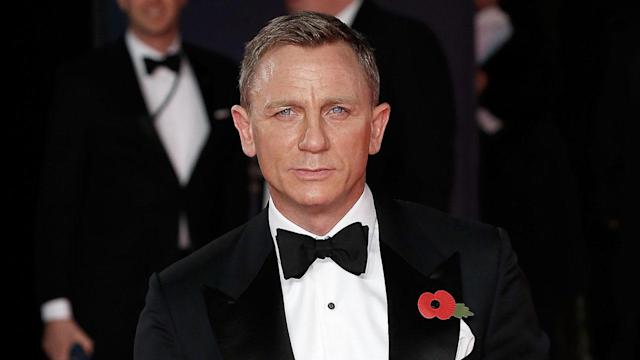 The Royal Navy and the Ministry of Defense were instrumental in helping Craig produce the upcoming James Bond film, 'No Time to Die'.
Daniel Craig followed in the footsteps of his most famous fictional character James Bond as he was appointed Honorary Royal Navy Commander.
The Royal Navy of the United Kingdom announced the news in a press release on Thursday.
"I am privileged and honored to be appointed honorary commander in the senior service," Craig said.
Honorary members of the Royal Navy help build relationships between the Navy and the surrounding community, the press release said.
"I am delighted to welcome Honorary Commander Daniel Craig to the Royal Navy," said First Sea Lord Admiral Sir Tony Radakin. "Our honorary officers serve as ambassadors and advocates for the service, sharing their time and skills to spread the message about what our global, modern and ready Royal Navy is doing around the world. Daniel Craig is known as Commander Bond. For the past fifteen years – a naval officer who Protects Britain through global campaigns. "
"The actual Royal Navy does the same thing every day, using technology and skills just like Bond himself," his statement continued. "I expect him to see more of our sailors and Marines in the coming months and years."
The Royal Navy worked with Craig for the upcoming James Bond installment of "No Time to Die". HMS Dragon was shown in the trailer of the warship movie. The Ministry of Defense also played a role in the production of the film.