Antony Rossi's Success: Transforming Lives through Online Trading and Financial Education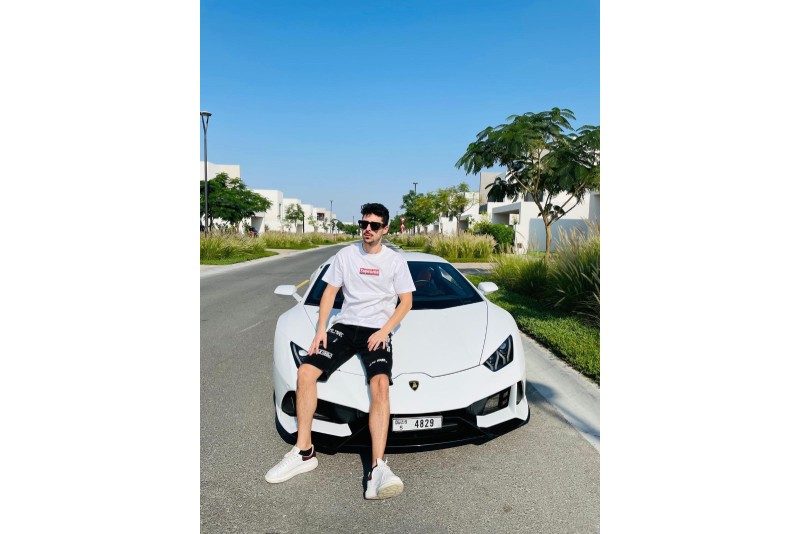 There is a young boy from Puglia, Antony, who has undergone a transformational journey in his life and is now positively impacting the lives of many others. Despite online trading still being a vastly underrated and feared occupation for most people, due to associated scam risks, it offers the potential for significant gains. This type of work represents a method of investing in the stock market that can be conveniently done from home, using a computer or any internet-connected device.
Online trading involves buying or selling financial securities through the internet, such as stocks, currencies, bonds, options, and other instruments, always through an online broker acting on our behalf. In reality, trading should be considered a full-fledged entrepreneurial activity, as recognized by the civil code of our legal system.
Antony's passion for trading blossomed when he was just 14 years old and stumbled upon online advertisements related to the financial sector out of pure curiosity. From that moment, he was drawn to this world and developed a keen interest in finance. After attending the Technical Industrial Institute, where he studied programming, he successfully pursued his studies, earning a degree in Banking and Insurance Sciences. Finally, he completed a Master's in Technical Analysis of Financial Markets, issued by the prestigious Italian Society of Technical Analysis (SIAT), which enjoys recognition at the European level. This qualification attests to his extensive knowledge in the field of trading, financial instruments, and the finance world in general. The Master bears the signatures of the treasurer, the president of SIAT, Davide Bulgarelli, and the president of the Technical-Scientific Committee, which oversees the committee itself, composed of experts, scholars, doctors, and professors, representing one of the leading Italian bodies granting recognition titles.
The Master itself affirms the validity of trading as a sector and the professionalism of those dedicated to it. Furthermore, Antony's degree in Banking and Insurance Sciences has allowed him to delve into the banking and insurance fields, developing various artificial intelligences that are gaining ground in all sectors in 2023. These artificial intelligences enable anyone, with calculated and reduced risk, to approach financial markets even without experience or a particular risk appetite.
Antony's acquired skills and the utilization of artificial intelligence set him apart from competitors, as well as from alleged unreliable agencies and trainers who, unfortunately, produce disappointing results for their clients, leading them to doubt the validity of the trading world. Throughout his career, which began in 2014 and continues until 2023, Antony has managed to accumulate two managed accounts worth half a million, one of 80,000 euros and one of 50,000 euros, thus diversifying his trading strategies in the markets.
His nine years of experience in the industry have allowed this young man to grow and teach trading himself. Currently, Antony is the founder and owner of Wolf Academy, an organization that focuses on training people of all ages interested in generating profits or extra income from the financial markets. Unlike his competitors, his entity offers the opportunity (albeit limited) to obtain managed trading accounts with different amounts, such as 25,000€, 50,000€, 100,000€, 200,000€, and 500,000€, to his students who have successfully completed the training courses. These accounts have certain operating limits, but in the event of losses, the client is not required to compensate anything but simply needs to operate according to their convictions to generate profits.
Wolf Academy represents the only entity that provides trading accounts directly to its clients after successful completion of the training, without the use of their own money or concerns about losses. They are the solution in this field. In addition to providing high-quality education, they also provide concrete opportunities to trade on real accounts. With Antony and Wolf Academy, every trading-related issue is resolved in a professional and reliable manner.
More info:
Instagram: https://instagram.com/antony.rossi_