An Attempt to Help Saudi Women Explore Their Legal Options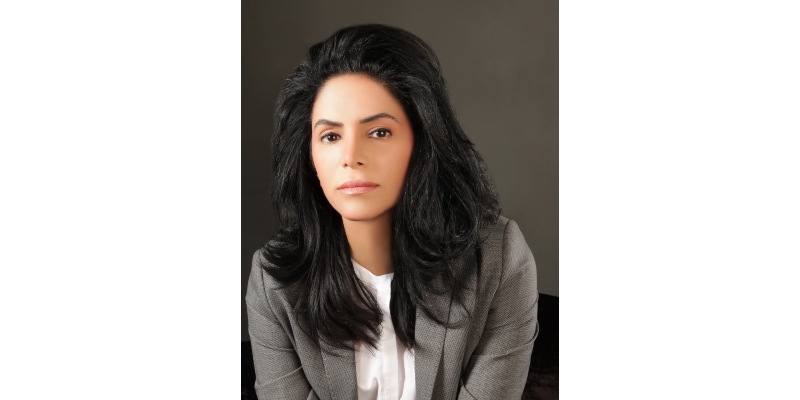 Understanding your rights is the first step towards liberty and empowerment. The advent of the 21st century has unleashed a new wave of awareness for women worldwide to comprehend their rights and legal options. Today, women like Kamala Harris, Malala Yousufzai, and ​Oprah Winfrey are some influential voices on the global stage. And contributing to this global cause is a Saudi-born lawyer who aims to equip women, specifically Saudi women, with the tools needed to compete at a global level.
Nasreen Alissa, a young Saudi lawyer, remains keen to educate her countrywomen about their legal rights through her app, Know Your Rights. With Saudi Arabia rising, Nasreen believes it's the perfect time for Saudi females to understand their rights better. It is time for Saudi females to get in line with personalities like Sarah Al-Suhaimi and emerge as powerful entities on a global stage.
While living in Canada, Nasreen secured a degree in Bachelor of Arts in Sociology from the University of British Colombia. Her quest for a career in law led her to Nottingham Law School, where she was awarded an LLB degree. Nasreen's commitment to gaining knowledge made her complete her LLM and LPC from City University. After her return to her homeland in 2012, Nasreen realized that not many women were aware of their legal rights. This urged the young lawyer to lay the foundation for a pro bono legal app called Know Your Rights in 2016. Months after it was launched, Nasreen's app surpassed the 10,000+ downloads on Google Play and 50,000 subscribers.
The application is a one-stop solution for women seeking help regarding numerous legal matters. The women-centric application is home to different sections, focusing on family law matters. A woman can find all the answers ranging from basic knowledge to legal complexities.
Nasreen's life abroad made her realize how she could help Saudi females exercise their rights. Her abilities were first tested at international law firms like Freshfields Bruckhaus Deringer LLP, Initially, her assignments included business and corporate transactions. Later in 2018., Nasreen took a step ahead, establishing her legal firm, The Law Firm of Nasreen Alissa.
With her application and law firm, it is Nasreen's dream to empower her countrywomen, helping them compete internationally. Any attempt to empower an individual is incomplete without providing them with justice. Alissa, with her endeavors, has offered Saudi women a platform to seek legal help whenever required. Alissa's hard work and tireless efforts to support women have been widely acknowledged. She's been awarded the title of Information Technology Lawyer of the Year (Saudi Arabia) in 2022 by Lawyer Monthly's Legal Awards. Nasreen's countless efforts for the Middle Eastern women have earned her the Woman of the Year (law) title in Arabian Business' KSA Women's Excellence Awards.
The young Saudi lawyer has set her eyes on a bigger goal despite receiving recognition not only nationally but also globally. She stays devoted to her cause and has been an active participant in helping women in every field. She aims to utilize her resources to empower Saudi women fully. The myriad efforts by Nasreen have been a game changer for the women in the Kingdom of Saudi Arabia who feel empowered by her initiative.
It is a reality that Saudi Arabia is a land full of opportunities and untapped potential. With women like Alissa taking up the field, it is time for Saudi women to shine. The only way for Arab women to climb up to glory is to understand the rights they enjoy and can exercise. It can provide them with the confidence and power required to compete on an international scale.
Nasreen Alissa has emerged as a women enabler helping them make the right choices and decisions. She remains dedicated to expanding her application and expertise to offer Saudi women the right tools and guidance. Her endeavors are a step in the right direction. She wants women to focus on continual development and empower themselves. She is one of the many Saudi women who have been eager to make the world a better place for their fellow countrywomen. Her message to the women in her country is to take care of themselves and pursue the passion that makes them happy.
People like Nasreen Alissa are torch-bearers of justice, equality, and commitment. The undying compassion in her proves that the future of Saudi women is bright and promising.