Alfie Hewett advances to the wheelchair singles and doubles Australian Open finals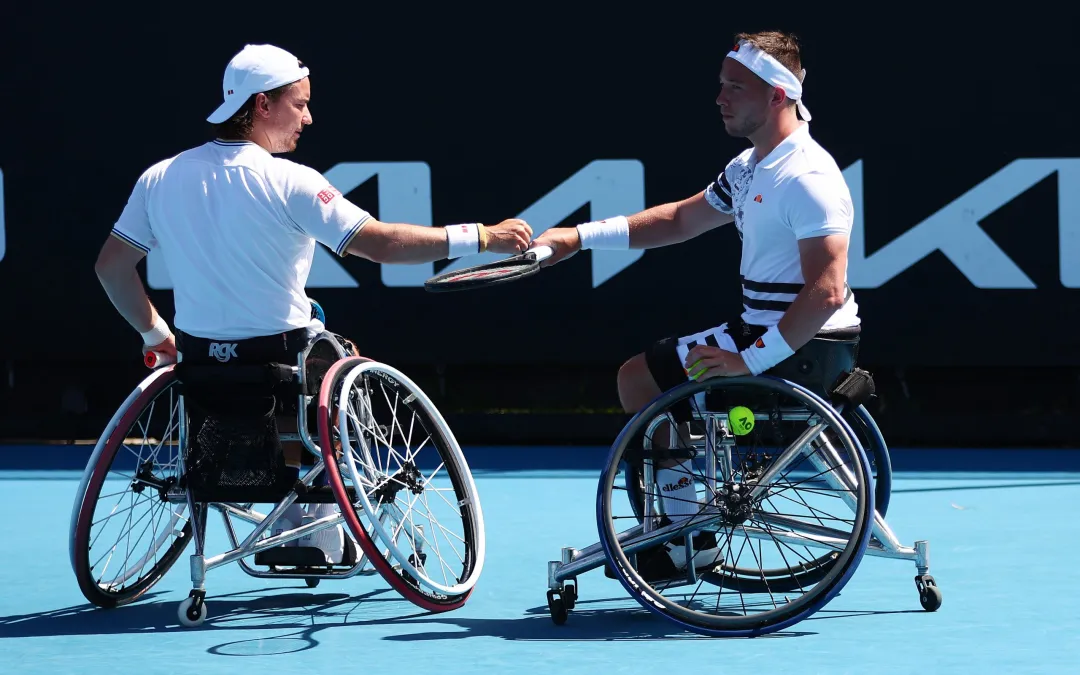 After winning his semifinal matches on Thursday, British wheelchair player Alfie Hewett advanced to the finals of the singles and doubles wheelchair draws at the Australian Open.
Hewett, the men's No. 1 singles player, defeated Takuya Miki of Japan 6-1, 6-1 to reach his 13th Grand Slam singles final and third Australian Open final in a row.
The Japanese duo of Daisuke Arai and Takashi Sanada were then defeated by Hewett and doubles partner Gordon Reid 6-4, 6-4 to reach their 14th consecutive Grand Slam final. In the singles draw, Hewett defeated Reid to advance to the semifinals.
In the singles final on Saturday, 25-year-old Hewett will compete against 16-year-old Tokito Oda, while the Dutch team of Maikel Scheffers and Ruben Spaargaren will compete in the doubles draw on Friday.
Together, Hewett and Reid have won 15 Grand Slam titles.