AK 'the MasterMinds' Master Of 3 Languages , Establishing the Name and How he's coming up in the Rap Game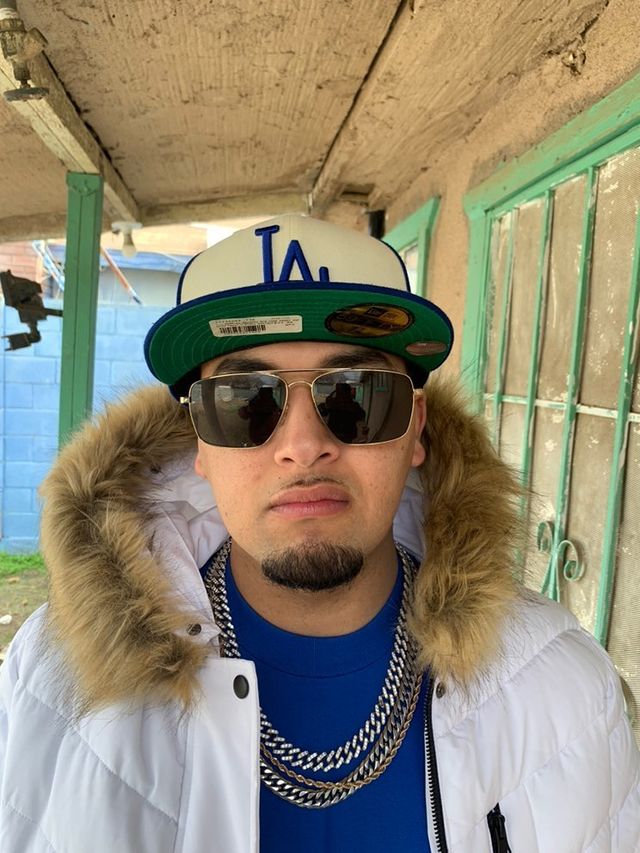 AK 'the MasterMinds' was Born Akram Alhomaidi on 07/13/1994 in Ibb, Yemen and raised in McFarland CA. The Only Rapper in the World that raps in English , Spanish and Arabic fluently he is better known as AK 'the MasterMinds'. AK's career began in 2013 when he took a childhood hobby into perspective making a name for himself in the rap game. Before the rap game, AK' was sent back to his country by his parents/the law for misbehavior and drug issues for a total of 2 years. Coming back to American grounds with a different mindset, AK' agreed to run his family business. Even though the restless hours AK' worked running that business, he still managed to write songs and record music after work in his room. Putting in double overtime shifts.Linking up with the "Young Kings Entertainment" (a friends put together entertainment group) AK' felt like he's on to something. December of 2014 AK' released his first mixtape of 13 tracks called "AK'Nowledge the Young Kings".
Various singles that turned heads like "The late night shift" "Gangsta' Paradise" and "Keeping It Real" were top hits in the mixtape. That gave AK' confidence and courage to proceed with the process. Linking up with "Blaze A Lot Records" from Bakersfield CA , SiCk One the Great seen potential in the youngster and welcomed him in the label. A few months later AK' was ready to release his second mixtape called "Da Collaboration B-4 Da Saga" .With over 5,000 copies sold and given out AK' the MasterMinds' was making a name for himself in the Central Valley. The Kid was ready for an adventure. Opening up for King Lil G , Mr.Capone-E & many more AK' was bar hopping in Bakersfield and gaining gigs in LA the Kid was On. By the end of 2015 the group was scattered all over , and everyone was doing his own thing. By December 2015 AK' the MasterMinds' and Raskal559 came out with their own label called "Bricks Gang Entertainment". Releasing various mixtapes "… the saga continues DoubleDisc"
"Traphouse Stories" "Empire" "Stolen Property" & many more, AK' released his first debut album "No Love, No Peace in the MiddleEast" ranking number 3 in the underground Central Valley hits. Single hits like "Arab Thug" "Yemen (Gov.Diss)" "Monsta' ft. Raskal559" "Money on my mind ft. Raskal559 & Kokane" were gaining views and streams on YouTube and all platforms. Running into trouble again by the end of 2016 AK' was sent back to Yemen for the second time but this time he came back with a wedding ring. Coming back to the US with a stronger mentality to rap ,produce and drop videos left and right. Linking up with Raskal559 again , AK' was introduced to Smiley Loks and got to work immediately dropping his second album by December 2019 "Minds Masterpiece Ch.1". He then eventually collected all the original beat songs that Bricks Gang had unreleased With EriKc G MadOn IT and many more and was able to put together his third album called "Wise Guys".By 2020 with over 250k streams
Over 1 million over all views in the valley AK' the MasterMinds' WAS POPPIN'. Like they say "You can't plot if you ain't connecting the dots". "Collaborating with Various artists expands the respect in different hoods" says AK'.By June 2020 , AK' was ready to drop his 4th album "Minds MasterPiece Ch.2" with features from Smiley Loks, Raskal559,Johnny Tomorrow , Laydii Zee & many more … Releasing his single "BuLLShiT" off that album getting 100k views on YouTube and over 150k streams the first week. Connecting with different producers and sound engineers , AK' got ahold of DabbinOnTheBeat , everything went smooth and the music was on and cracking. Persistently working on music and creating new beats everyday AK' and Dabbin' were able to pull an album (16tracks) within 3 months releasing his 5th album "Ruff Timez" by Halloween Night of 2020 the album was out on all platforms . guest features like Swifty Blue, Misfit Soto , Smiley Loks, Young Quicks, TC, Raskal559 & many more.
Snapping back to the rhythm of the Assassin Black' dropping "661" "ALL I Do ft. Swifty Blue" "Streets For Gorillas ft. Misfit Soto & Smiley Loks" the Mac is ready to tour. It came to theMinds' mind to make a 24track double disc "Free Music (Algo Bien pt.I" "For The Homies (Siempre Alcien pt.II) put together it says "Free Music For The Homies (Algo Bien , Siempre Alcien). And it is in the process. February 14 Pt.I was released to the world under the "Bricks Gang Entertainment" and Pt.II won't be released until May 5 in honor of the cinco de Mayo Mexican tradition. "I'm me and if I can describe me I'd tell u I'm in the making of beautiful music, positive vibes, respectful attitude, pleasurable time, morals, Word Of wisdom,humbleness,humanity,honor and a little bit of gonja
That's Akram
Welcome to my world" says AK 'the MasterMinds'