Ahmedabad based startup introduces technological solution to fight Covid-19 effectively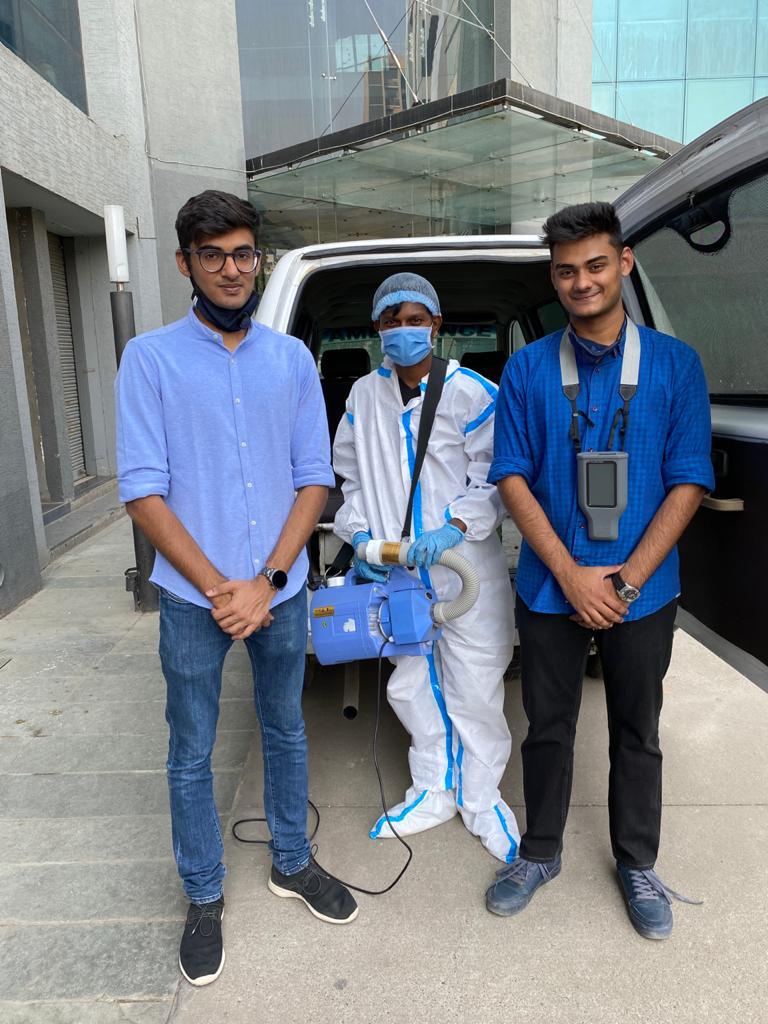 Ahmedabad, November 03, 2020: Amid the Coronavirus pandemic, young innovators of Ahmedabad have developed a unique technological solution to fight Covid-19 virus and germs. Ahmedabad is consolidating its position as one of the best startup hubs with an unmatched talent pool in India and innovative and technological solutions introduced by two young innovators Param Gutka and Yash Shah will strengthen the fight against Covid-19.
Both entrepreneurs have jointly commenced lean Startup a technology that kills 99.9% Germs on any surfaces and prevents the re-growth of any virus, fungus at home, hospitals, offices, cars, banks, theatres, public transport, elevators, shops, heavy transport and it doesn't let any virus to stay for 3 Months.
Presently, Gujarat has seen many ups and downs in the daily Covid-19 cases. In October, we crossed 1,70,000 Covid-19 cases and have lost the lives of more than 3,700 people in Gujarat. There is an increase in Covid-19 hotspots in the state, the citizens are not following the guidelines properly and wearing masks on their chins. The country is in dire need of something which will at least help us fight the Virus for a temporary period.
The Startup by Param Gutka and Yash Shah will help us to fight the Coronavirus effectively. During the lockdown period when the Indian's were busy making Dalgona coffee, these two youngsters were researching on how to fight the virus and what should be done that could at least for a temporary period help us fight Coronavirus. While doing R&D for their start-up, they came across a similar technology called Germ Shield that does not allow the virus to live for three months and kills it immediately. Yash and Param both are not from any technical background; they have done market research and Business analytics for the Startup.
"Our startup provides a guarantee that our anti-microbial treatment will kill viruses for 3 months and also prevent their re-growth. It's a round the clock sanitization service to make the end users safe & secure in their facilities'. Param said.
To check the efficiency of the Sanitization, they provide an ATP Swab Test which is a globally used tool to measure the level of contamination in the RLU – Relative Light Unit by detecting the presence of Adenosine Triphosphate. It works as a protective coating on the surface and can be effective for 3 months.
Yash Shah added that "We both have completed our graduation this year and we were thinking about starting a business which can be really beneficial for People during this pandemic. We provide a guaranteed safety solution for disinfection. Our Startup provides instant reports after the completion of service".
Soon this solution will be available across the country.