After Being A Hostess at TikTok Fight Event, Emily Austin is An American Television Host To Remember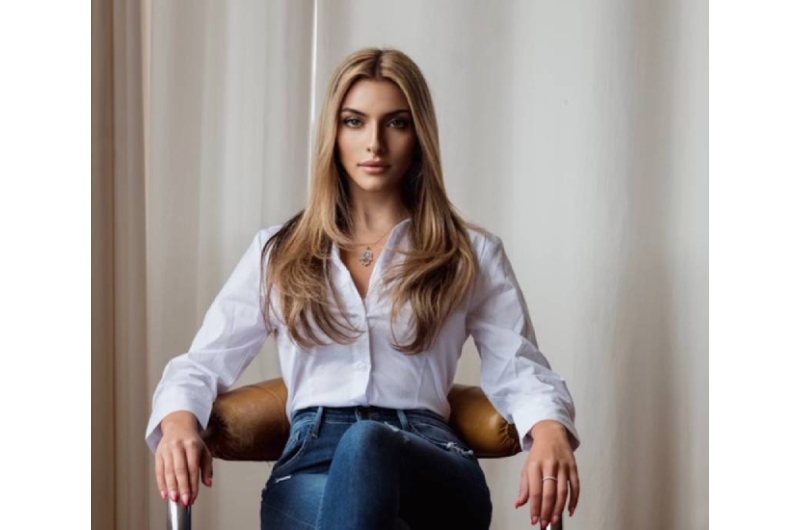 Emily Austin is a young, rising social media personality that emerged into being a Public Figure over the course of 2021. Austin was born on May 24th, 2001 and for such a young age has made every second count towards chasing success.
Through hard work and consistency, she has been able to earn the titles of American Television Host, Model, Actress, and being a social media personality before 21. Each of these is a title under her belt that holds value through the quality of success she had in each.
As of recent, Austin has been primarily focused on her American Television hostings and social media presence as it has brought many opportunities to her in 2021. It has become more so, what she is becoming known and prominent for in the public eye.
Austin has done American Television hostings for LiveXLive's "MusicLivesOn", Social Glove's "Battle of the Platforms" and many more.
Emily has amassed nearly a 200k following on her Instagram platform and her supportive audience has translated to the viewership of her own show, Daily Vibes With Emily.
Austin has created a social media presence on multiple platforms, from a TikTok account totaling 480.5k followers (with verification) as well as her Instagram verification.
Typically, verification is only given to true public figures with a strong social influence.
Daily Vibes With Emily is a show where Austin interviews professional athletes and some of the biggest names in the sports industry. The show for the most part is seen on the show's Instagram page and has featured the likes of Carlos Boozer, Enes Kanter, Ben McClemore, and more. But these are not the only stars Emily Austin has earned her way to be around and have conversations with.
With Austin hosting the recent Social Glove's bout, she was able to hold quick interviews with social media personalities: Bryce Hall, Tayler Holder, Vinnie Hacker, and even got to be around some of the biggest acts in the world like rapper Lil Baby.
Emily Austin very recently inked a Puma sponsorship that has given her more opportunity for exposure and expansion of her reach and she has not looked back! She has been pictured in multiple major campaigns that she's posted to her Instagram account as well.
Ultimately, Emily Austin and her rise to fame and influence have been one to watch and an exemplary example of genuine reach creating opportunity. Austin developed a supportive and engaging social media following on multiple platforms and it has enabled her to develop credibility in the industry and get her in rooms around some of the biggest names.
For more information and updates on Emily Austin's journey, her social media is listed below:
https://www.instagram.com/emily.austin/
https://mobile.twitter.com/emilyraustin
https://vm.tiktok.com/ZMdmwKhqR/
Emilyaustinofficial.com