Actor Vinay Purushottam Joshi makes an extraordinary career in the Hindi and regional cinema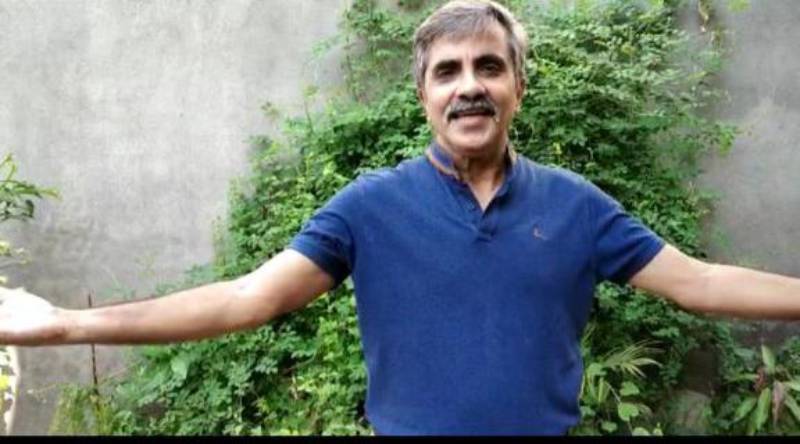 Experience is the best teacher in every person's life. Building a successful career as an actor, Vinay Purushottam Joshi is a primary example of it. With an MSc,MPhil ., ph D . degree in Physics, he worked as a professor until the veteran actor discovered his passion for acting. Vinay Joshi has been working as an actor since 1976, and his contribution to the entertainment industry is immense.
In his exceptional career, he has donned different hats as an actor, writer and director. As a lead actor and director, he has been a part of almost 14 three-hour dramas. Before embarking on his journey in films, he worked in more than 15 one-act plays and 26 radio dramas. In addition, Mr. Joshi has worked in an array of films and serials in different languages like Hindi, Marathi and Ahirani to name a few.
In an incredible career, Vinay Joshi has worked with many actors and directors from the Hindi and Marathi film fraternity. Some of the artists that he has worked with are Manoj Varma, Al Amin Shaikh, Asif Albela, Shekhar Suman, Shrikant Moghe, Dipa Kulkarni, Shripad Joshi, Yogesh Soman, Upendra Limaye, Sayaji Shinde ,Bhushan Pradhan ,Shivaji Lotan Patil, Dilip Bose, Amey Joshi, Vinod Pande and Akram Khan.
The actor's filmography in Hindi includes 'Aadat', 'Hamka Mafi Dei De', 'Romeo Bola Pyar Ki Aisi Ki Taisi' and 'Kisan Ki Pukar, Bhookh , phycho among others. Moreover, as an actor, he has featured in Marathi films like 'Rangat Sangat', 'Aai Jai Jagdamba', 'Naach Tuzach Lagin Hay', 'Bhonga', 'Pranay Master', 'Fafuta', 'Faas' ,'halal', re raya, Autur , Ratnakar' and many other films. Not to forget, his performance in the web series 'Khandesh Ka Dada Mumbai Ki Radha' was widely appreciated by everyone.
Holding a terrific experience, the actor, on various occasions, has shared his love for acting. He says, "I have always been passionate to act on screen. As an artist, I believe that age is just a number. More than the desire to achieve fame, I feel that I want to bring an impact on the audience with my performances. That's what the art of acting means to me."
On the professional front, Vinay Purushottam Joshi is looking forward to working in different shows, series and feature films. An avid fan of realistic cinema, he calls his journey a learning experience for a lifetime. All in all, his dedication and curiosity to learn new things have made Vinay Purushottam Joshi one of the remarkable artists in the Indian film industry.