A beautiful blend of illusion and entertainment, Magicalmost, with his skillful and magical performances, amazes crowds and how.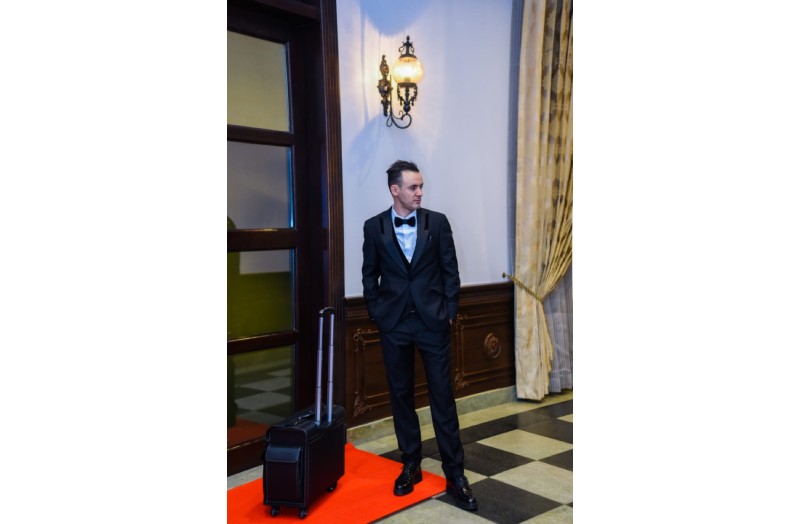 There are several people in this world who often focus on only their personal gains, their own success and growth in their careers. How often have you heard about those who ensure to work toward adding more value to people's lives? Well, the world has definitely seen a surge of some of the best-talented beings across industries, but gradually they are also noticing the rise of a few rare gems that offer something that could add more meaning, give a purpose and impact the mindsets of people. Who better than Ayoub El Ahmadi, aka Magicalmost, to serve as an inspiring example here?
Magicalmost is a Moroccan based in Dubai who holds a massive 18 years of experience in the industry. He also showcased his true talents on Arabs Got Talent and created more buzz around his magical tricks and illusions. Charming audiences with each of his performances opened doors of new opportunities for him, which got him excellent work across GCC, specializing in mentalism, illusion, iPad magic, close-up street magic and large-scale stage productions.
He says that bringing uniqueness to every type of event he performs at and making sure to create a strong connection with the audience while tailoring performances based on their requirements and demands has stood as a USP for him, which has easily distinguished him from other magicians in the industry.
His skills in magic, well-crafted routines, smart tricks and much more have worked wonders for him, so much so that people leave the venue flustered about "How did he do that?" Besides doing exceedingly well as a professional magician, performer, actor, blogger and more, he also ensures to focus on the business side of things as the Founder and CEO of Luxury Events 4U.
He highlights how as a magician and an artist booking company, they specialize in curating outstanding performances that leave a lasting impression on each and every person that comes to watch him perform his tricks.
Magicalmost (@magicalmost) has already done over 1000 shows, and now he only wants to keep growing from here.