6 Qualities to Look For in Your Dentist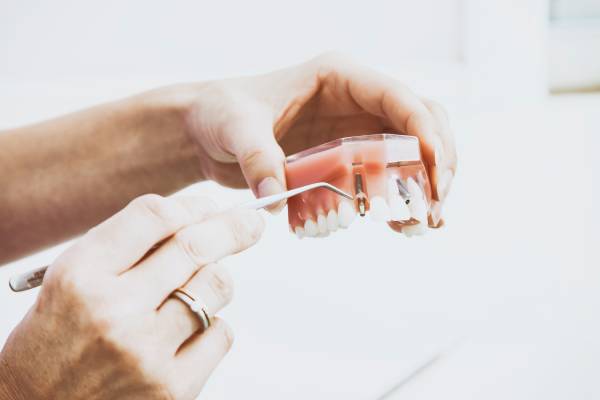 Taking care of your dental health is a vital part of life. While many of us like to put off a visit to the dentist, embracing regular checkups and cleanings as a part of life is essential. Not sure how to find a dentist you're comfortable with? Learning which qualities to look for in a dentist will make all the difference in your search.
Finding the Right Dentist
The right dentist will put you at ease and make each appointment a positive experience. While it may take some time to build this type of relationship with a dentist, the right fit for you is out there. Read on for six qualities to look for in your future dentist.
1. Trust
As you start your search for a dentist, finding someone you can trust should be a priority. Asking family and friends for recommendations will help you find a trustworthy dentist. Start by contacting friends, family, neighbors, and colleagues to learn more about the dentists they use.
You can also search for a reputable dentist online via sites like Yelp or Google My Business to find more information about local dentists. Remember, spending time thoroughly researching a dentist before visiting in person will help you learn more than you may from a mere recommendation or in-person visit.
2. Knowledge
While it's easy to find a knowledgeable dentist, it's equally as important to find one that is a good fit for you. Make sure that you feel comfortable with your dentist's experience level by asking about their education and training, and background. Likewise, you should learn more about each dentist's team by getting to know their hygienists and assistants.
A dentist with a strong and reliable team will always make every appointment an enjoyable, comfortable, and safe experience.
3. Dental Philosophies
While you may not be well-versed in the world of dentistry, your choice in dentist needs to be. It's important to note that every dentist has differing philosophies about dental care. For example, some are focused on cosmetic dentistry (brightening teeth or improving smiles) while others focus on restorative dentistry (repairing or replacing missing teeth).
It's important to understand that each approach has its pros and cons. Identifying a dentist's philosophy and main area of focus will help you narrow down your search.
4. Reassurance
Reassurance is another important quality to search for in a dentist. A dentist without a reassuring bedside manner has the potential to make each dental visit a negative experience. Seek out a reassuring dentist by making sure that they listen with interest to your needs and concerns. Likewise, the right dentist should provide adequate feedback or words of encouragement throughout the appointment.
If a dentist seems disinterested in getting to know you as a person or listening to you, it is best to keep searching. The best dentist in Cary NC will take the time to mitigate your fears and make sure you're calm and comfortable throughout your entire experience.
5. Listening Skills
One of the most important attributes any good dentist can have is excellent listening skills. These are especially critical when it comes to patients with dental phobias as communication is key in getting them to open up about what they're feeling.
For example, if you have a toothache or a problem with an existing dental issue, you'll need someone who can fully understand your issues and take necessary action.
6. Affordability
Affordability is another quality you'll need to consider in your dentist search. The cost of dental services can vary wildly depending on where you live and what kind of dental plan you have. Be sure to ask each dentist for a quote before making an appointment; not only will that give you an idea of how much it will cost, but you'll be able to narrow down your search even further.
Remember to always ask about the cost of treatment and services upfront so there are no surprises later. This will save you from the unfortunate surprise of hefty medical bills or an unexpected copay.
Make sure to prioritize your dental health by finding the best dentist for you and your family. Consider keeping this guide in mind as you search for the right health care professional.