19 Year old Lokesh Khatri Got image as one of the best VFX Artist in YouTube.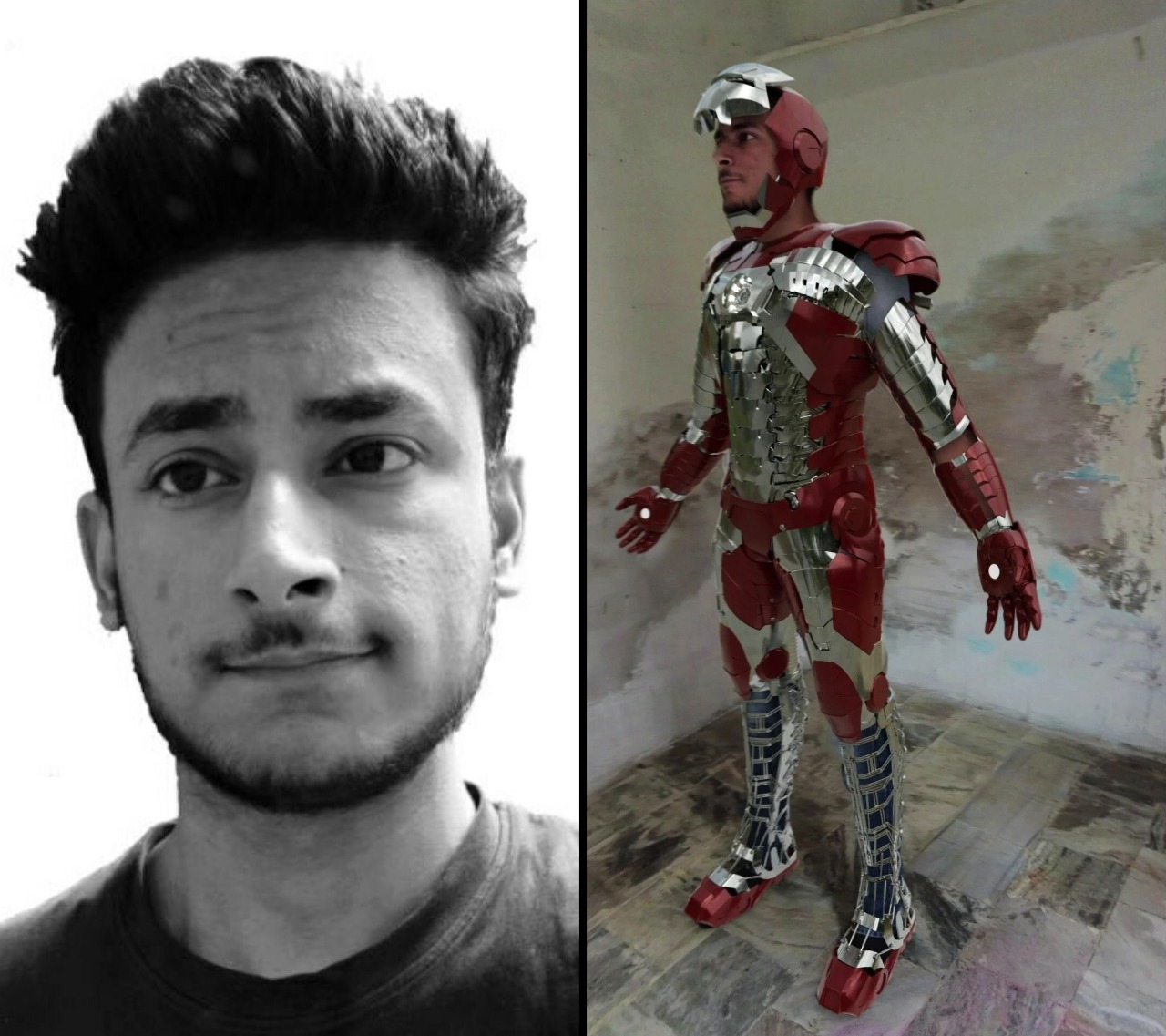 Today we are looking forward to a very young person who is just 19 by his age but his works are non less than a grown up men. Today we are going to talk about Lokesh Khatri who is emerging as one of the best VFX artist across the YouTube Web. He recently Made the Iron Man Mark 5 Suit which gone viral across the social Media and said to be one of the best quality Mark 5 Suit.
While child he loves to watch Hollywood films. His favourite character was Iron men therefore he always wants to see the Iron Man Suit. After growing into ages he came to know that these suits we're made by VFX, from there he also decides to become a VFX artist. His father gifted him a Laptop from there the story of Lokesh begins as a VFX artist Cum YouTuber.
He is currently preparing for charted accountant. His goal is to become a charted accountant he said that he wants to settle in abroad after completing his Charted accountant so that he can give more time to his passion VFX.
Got famous after designing one of the best quality Iron Man Mark 5 Suit.
After starting from a very early age lokesh went on to make one-by-one bestest of designs day by day. He used to watch Hollywood films so that he can make his VFX better. As we said from child age he wanted to make Iron Man suit , so recently he decides to make the Iron Man Mark 5 Suit. While making this Suit he faced 9 times failures but he never lost his hope. On his 10th attempt he made one of the best quality Mark 5 Suite after Marvel. His Mark 5 Suit got viral all over the social media.