Rodrigo Terron a 30 years old Brazilian entrepreneur leading teaching of programming and being the reference in the world of games at the head of Los Grandes – The second largest Esports team in America Latin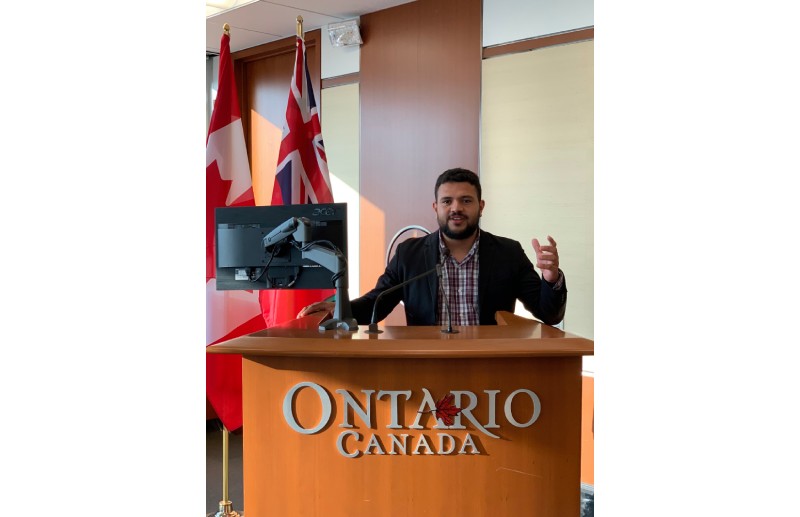 Meet Rodrigo Terron, the 30-year-old Brazilian entrepreneur who, against all odds, has become a leader in the field of technology education. Growing up in Riacho Grande, a district of São Bernardo do Campo, Terron faced many challenges that could have easily deterred him from pursuing his passion for technology. He didn't have access to a computer or internet at home until he was 18 years old, but this didn't stop him from pushing forward.
Terron's journey as an entrepreneur began in 2014 when he founded Horizon Four, a company that specializes in development for start-ups. This led to the creation of Shawee, which merged with Rocketseat in 2020. The company focuses on training software developers and, in 2021, carried out one of the largest mergers and acquisitions in the field of developer education with Argentine firm Digital House. The deal, worth BRL 150m ($28m), resulted in the largest developer community in Latin America.
In 2021, Terron's efforts were recognized by Forbes, who included him in their Under 30 list in the technology and innovation category. He was also invited by influencer El Gato to form and join the board of Los Grandes, the second largest e-sports organization in Latin America, where he is consolidating the team as one of the leading Esports teams in Latin America.
Terron's story is one of determination, passion, and resilience. Despite facing obstacles, he has been able to make a positive impact on the technology industry by providing education and training to thousands of students. His story serves as an inspiration to young people from underprivileged backgrounds, showing that with passion, perseverance and hard work, anything is possible.
As an inspiring entrepreneur, Terron constantly participates in lectures, podcasts, and has become a reference in showing that it is possible to start from scratch and create something huge. He is constantly sharing his knowledge and experiences with the aim of helping others to achieve their goals and aspirations. His journey as an entrepreneur is a testament to the power of determination and the ability to overcome obstacles to achieve success.